Thread button drill bitsare made by high quality alloy steel bar and tungsten carbides. Through heat treatment, our drilling tools are tough enough to meet rock drilling demands and have the least loss of energy while drilling the rocks. Besides, we can design customized thread button drill bits according to different drilling application, and custom drill bits are applicable to drill soft rock, loose-medium rock and hard rock.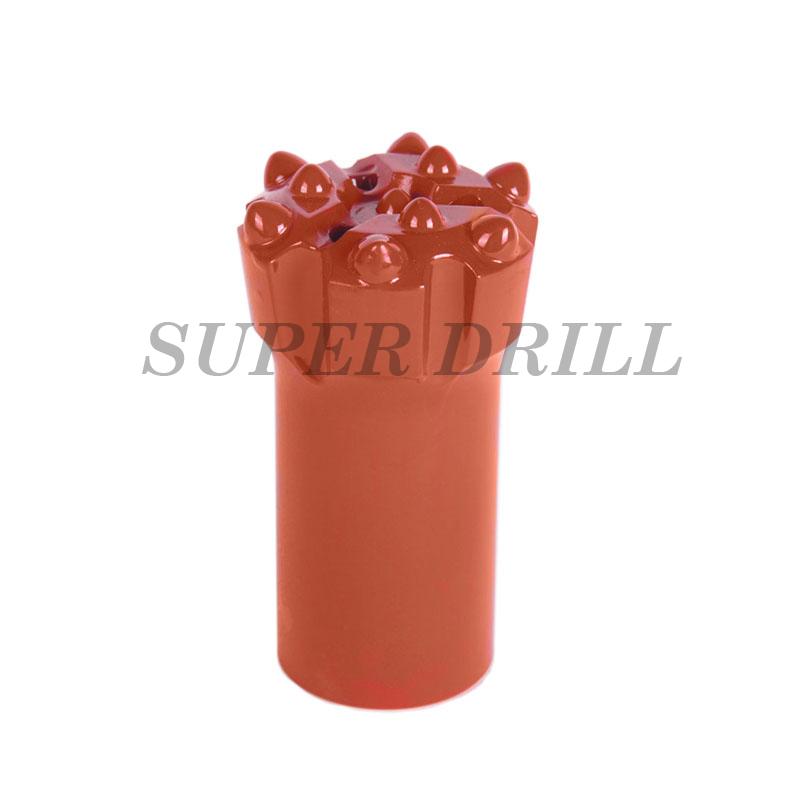 Thread button bits:
comprehensive range of various button bits shown as below:
Thread sizes:R25,R28,R32,R35,R38,T38,T45,T51,ST58,ST60,GT60
Head diameters:33mm~152mm;
Face designs:Flat face, Drop center, Uni-face
Skirt designs:Normal,Retrac,Straightrac
Cross Bits & X-Type Bits:
Threaded cross bits or threaded X bits are usually used for very hard and abrasive rock formation.
We offer the most comprehensive range of Threaded cross bits shown as below:
Thread sizes:R25, R28, R32, R35, R38, T38, T45, T51;
Head diameters:33mm ~ 152mm;
Skirt designs:normal or retrac;